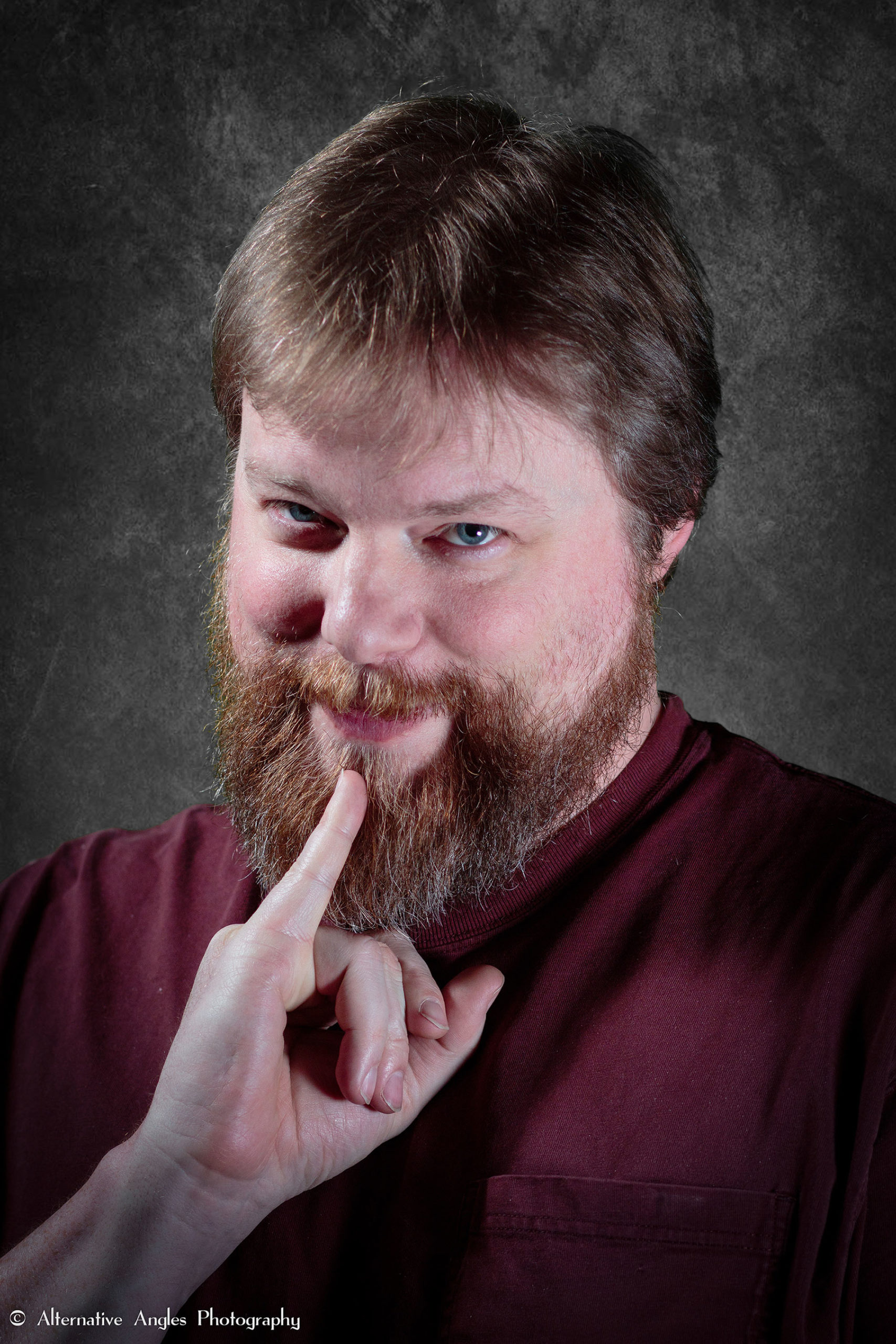 John played a little bit of Dungeons and Dragons in high school and college. In 2015 he joined Chris' home group that would eventually become the Knights of Roleplay. At Chris' request, he ran Curse of Strahd so Chris could play in his favorite campaign setting for the first time (the Gothic, horror-themed plane of Ravenloft). Prior to this, John ran the fifth edition D&D intro adventure Lost Mines of Phandelver. John has 3D printed miniatures and dice trays for his fellow players, and the occasional batch of monsters or a special 'big bad" for the DM as needed.
Distinguishing Traits:
Pragmatic.
Unpredictable:

Opened a portal to the elemental plane of water to extinguish the massive fires on the party's airship. The water pressure put the ship into a nose dive that almost ended in disaster.
Once tried (and failed) to cast Tsunami during combat (takes ten rounds to cast and combat rarely takes that long).
Aliases:
Associated Catch Phrases:
Now there's ogres (meaning it's too late to fix a mistake, this is a reference to the YouTube video "summoner geeks").
Johning (verb; the act of behaving in an unpredictable manner).
Why did you start playing roleplaying games?
I had dabbled in various RPGs through high school and into college, but I've never been in a group that had lasted very long. And I kinda sucked at it. So when Chris offered to run a regular game on the just-released 5th edition, I jumped on board.
What are your most memorable campaign moments?
Hard to pick just one. Maybe the time Ratchet tried to put out a ship fire by opening a portal to the plane of water and nearly destroying the ship. Or maybe the time ratchet ran head-long into a dark cave without checking for magical teleporting traps first. Or may the time Ratchet blew a loud horn in the middle of a dungeon and attracted the entire population at once. Or maybe the time Ratchet fiddled with an unknown device that just ended up repeatedly summoning a lot of lightning creatures. I'm not allowed to play a gnome anymore.
What is one fun fact about you?
I love 3D printing many of the minis we use in our adventures. I can't paint them to save my life, but Kate enjoys doing that.